BYSS Ski/Snowboard Box Rail
00003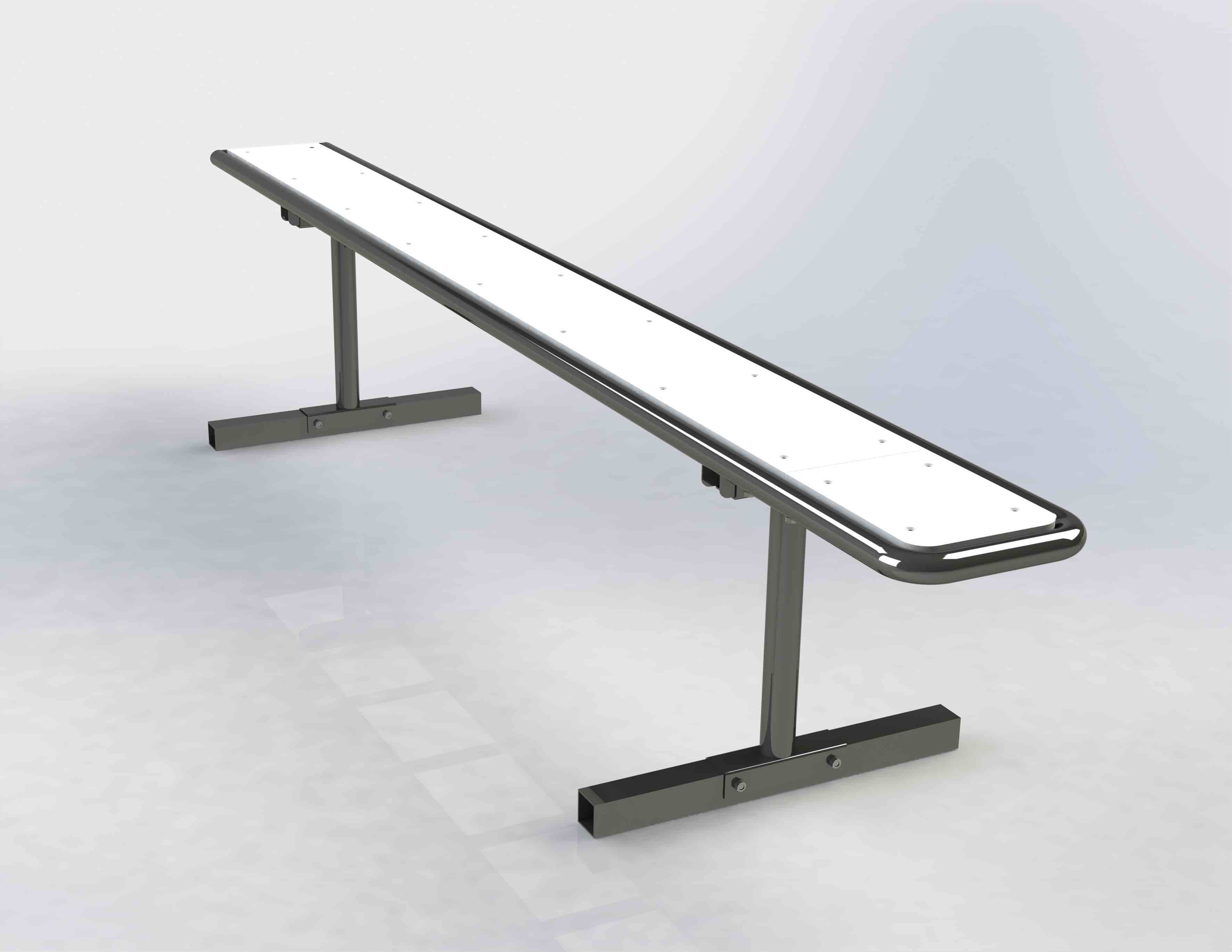 BYSS 9ft Ski/Snowboard Box Rail - $499 (FREE SHIPPING TO US)
EXPANDABLE TO ANY LENGTH - each box comes with extra connection rods/bolts for multi-box option
*Limited Inventory*
The BYSS Box Rail is the ultimate addition for any skier/snowboarder looking to polish their freestyle game. This Box was designed and built to bring the resort back home with you. The BYSS Box is professionally built, and the most affordable high quality box rail for residential use. The BYSS Box IS 21" tall and has a 8ft long by 12" wide main section with a 1ft end piece for a total box length of 9ft (2.75m). The frame is constructed of high strength carbon steel for durability and longevity even through the hardest hits. The BYSS Box Rail is fully expandable and can be combined to any length. Purchase another box and create an 18ft (5.5m) box rail for longer options.
The BYSS Box Rail is fastened with a 3/8" Thick White HDPE top sheet for protection against warping, smooth grind, and high durability. Countersunk attachment holes ensure no bolt head is above top sheet for safety to ski/snowboard. The BYSS Box is manufactured using high precision for all connection points to be flush and provide a smooth grinding surface.
Please Note: This is a very large and heavy item. Please plan to carry and move box with at least 2 people.
INCLUDED:
(1) 8ft center section with attached HDPE top sheet
(1) 1ft end piece with attached HDPE top sheet
(2) Leg Sections w/bolts
(2) Feet sections w/bolts
(2) Top Piece Connection Rods
+2 extra with each box for expansion capability
(1) Protective End Plate
(-) Corresponding bolts with nuts
FEATURES and BENEFITS:
1.5" Diameter Heavy Duty Side Wall Steel Piping
3/8" Thick White HDPE assembled top sheet
Welded Carbon Steel Frame for durability and stability
11.5" Box Rail width for increased surface area
9' overall box length with expandable capabilities
SPECS:
Shipping Box Dimensions: 96" x 12" x 4"
Assembled Box Dimensions: (L x W x H) - 108" x 11.5" x 21"
Box Weight: 86 LBS (39 kg)
Backyard Snowstorm Box Rail Product Warranty and Return Policy:
-BYSS Ski/Snowboard features have a 30 day return policy from the date of shipment. Customers are responsible for shipping both ways and 10% restocking fee. Returned products must be in "like-new" condition. If excessive wear or use is present, Backyard Snowstorm reserves the right to deny product refund.
-BYSS Ski/Snowboard features are covered under a 1 year product warranty. If any box is defective under normal conditions, Backyard Snowstorm will replace or send replacement parts free of charge.
$499 In stock