Forecaster "Skeleton" Snow Gun (Starting at Single Train)
00010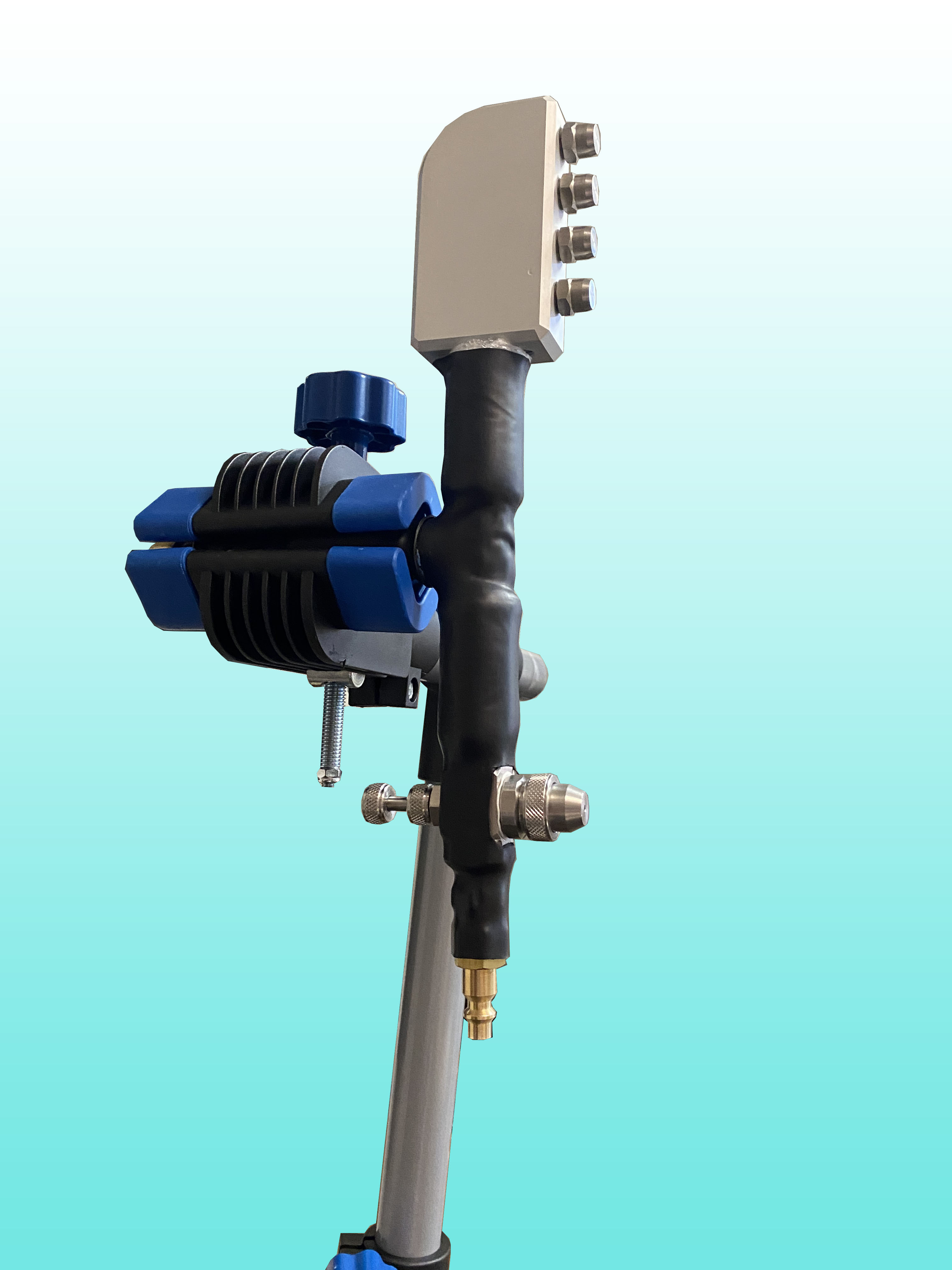 Forecaster "Skeleton" Snow Gun
(Free Ground Shipping - US & Canada)
*More Shipping Options Available at checkout*
This "Skeleton" Snow Gun contains all of the components in our Forecaster Snow Gun except for our custom stand attachment and aluminum housing. The Tripod Stand is also included with a clamp attachment arm to fasten the snow gun to the stand.
This Snow Gun will operate the exact same as our Forecaster Snow Gun.
Requires freezing temperatures to make snow.

INCLUDED:
Forecaster "Skeleton" Snow Gun
Tripod Style Heavy Duty Stand
1-4 or 4-8 GPM Nozzle Pack
Blow Out Tool
Garden Hose Water Filter
FEATURES AND BENEFITS:
Stainless Steel Nozzles (8)
Internal Piping for High Pressure Water & Air
Commercial Air-Water Nucleating Nozzle
Quick Connect Fittings for Air & Water
Built-in high pressure filter to prevent nozzle clogging
Heavy Duty Tripod Stand: 360 degree vertical and horizontal tilt angles
NOT INCLUDED: Water hose, pressure washer, air compressor
SPECIFICATIONS FOR AIR AND WATER SOURCES:
$469 In stock
Package Options
Nozzle Pack Size 1-4 GPM Nozzle Pack (Pressure Washer flow rates 1-4 GPM) (0) 4-8 GPM Nozzle Pack (Pressure Washer flow rates 4-8 GPM) (0) 1-8 GPM Nozzle Pack (any pressure washer flow rate 1-8 GPM) (53)
EXTRAS 10' Rubber Air Hose w/ Quick Connections (29.99)